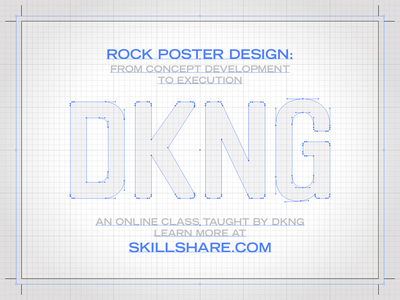 DKNG is a full service graphic design and illustration studio that works primarily in the entertainment industry, creating rock posters for the likes of Dave Matthews, Phish, The Black Keys, Jack White, etc. Their work is stunning and I've been a longtime fan. So when I saw that DKNG was doing a class on Skillshare about rock poster design, I just had to sign up.
Dan and Nathan did a series of live and pre-recorded videos over the course of 3 weeks where they shared resources, techniques and suggestions and also provided personalized feedback on the participants' project work. I was very impressed by the amount of time and effort DKNG put into this experience, and I'll be forever grateful for their valuable insights. Thanks guys!
So for my project, I decided to do a poster for Mike's (my brother-in-law) band, The Deep End. These guys have been writing their own music and rockin' out since their high school days in Brighton, MI, and I love their authentic, groovy vibe. I pulled stylistic inspiration from Dave Matthews, Phish, Umphrey's McGhee and Widespread Panic artwork…imaginative, playful, whimsical themes…mixed with a little edge…that I felt reflected The Deep End's music and style.
Here are my initial sketches and concepts of a school of fish (that form the shape of The Deep End's logo) being lured by an angler fish: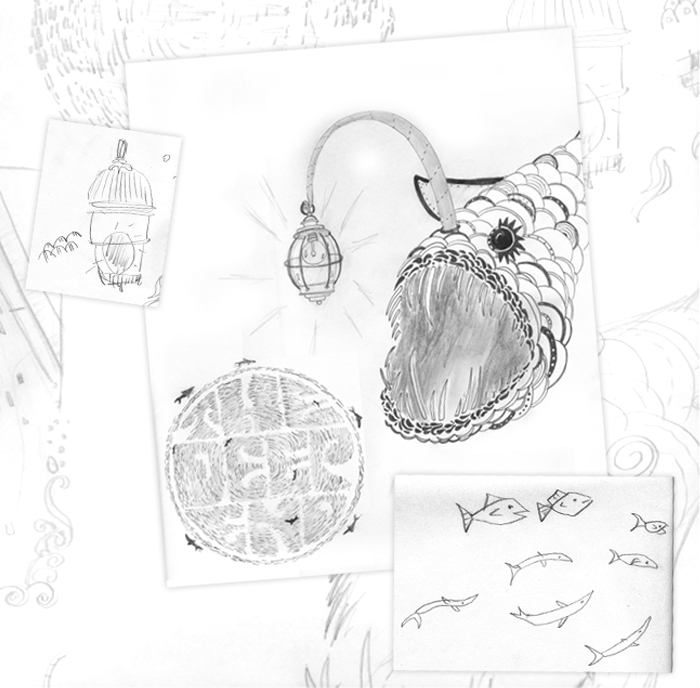 Here are the initial comps, where I was still working out the composition and lighting: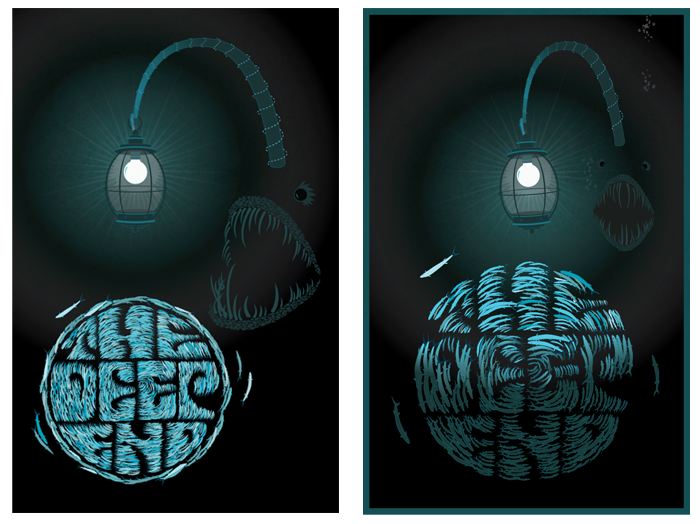 And ta-da, the final poster and winning composition: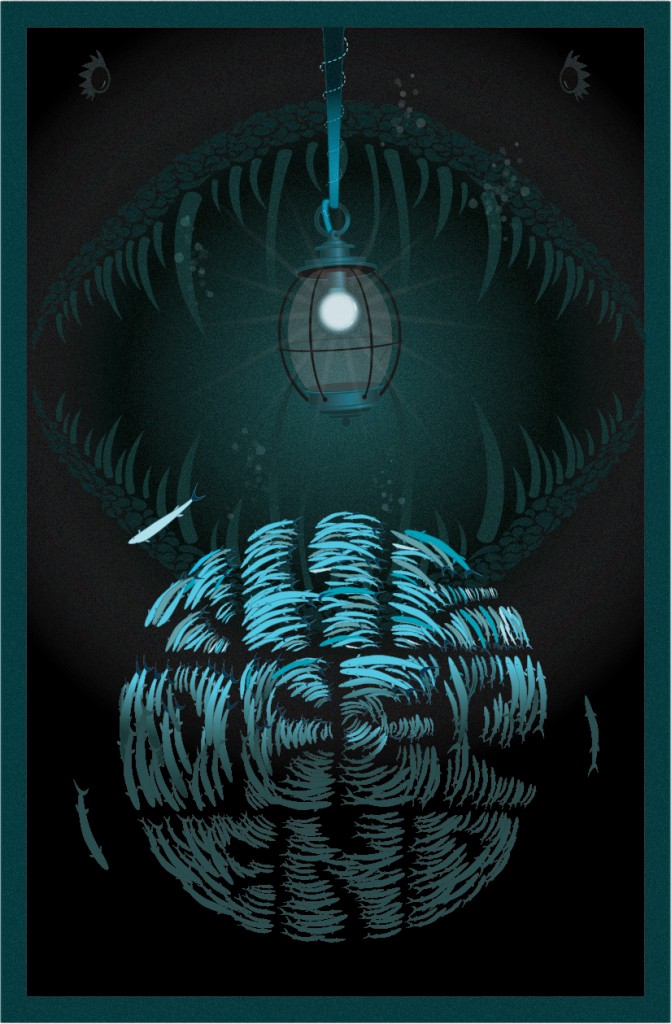 Light Detail: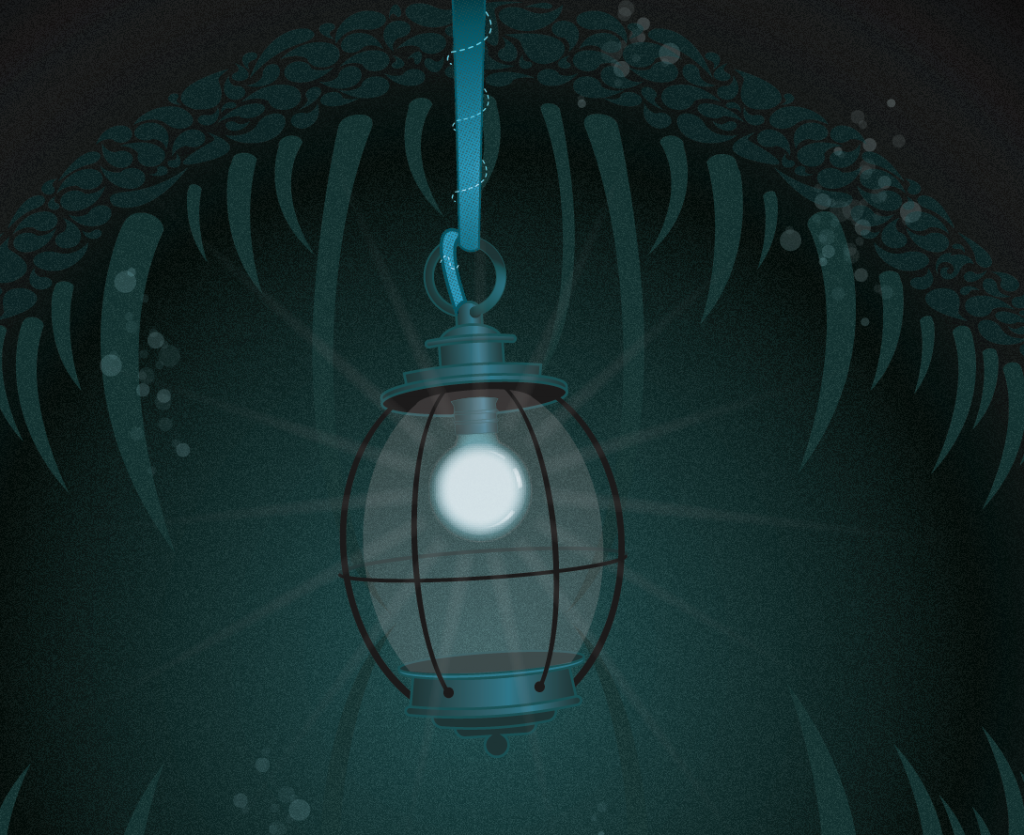 Fish Detail: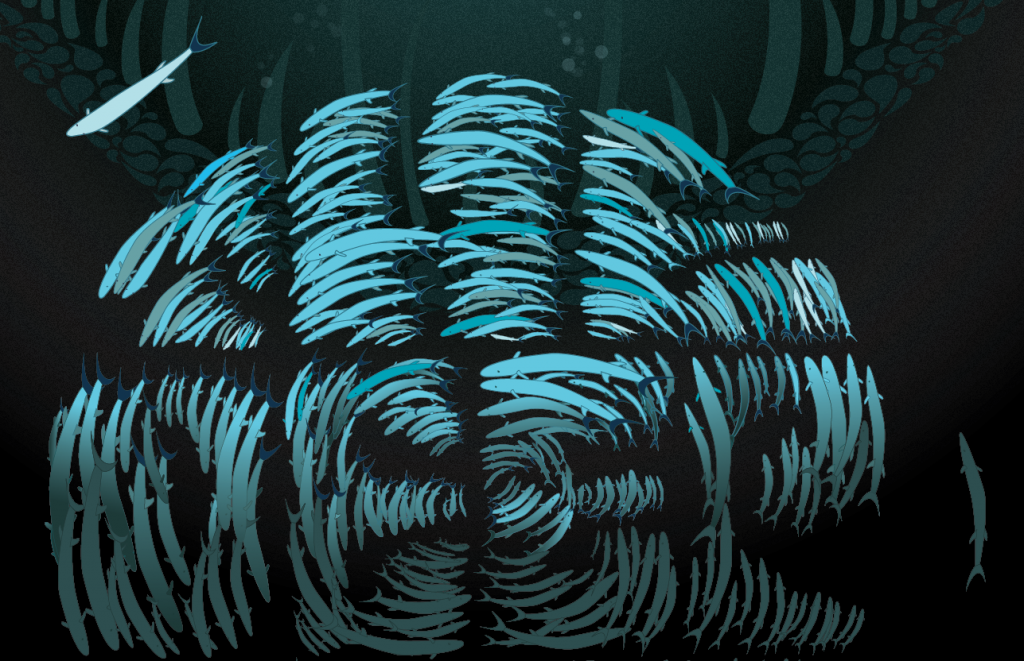 A lot of great work came out of this class, from a lot of really talented designers. You can check out all of the final posters here: http://class-posters.tumblr.com/